As always sorry if this has been asked before, but searches aren't turning up anything concrete.
I'm trying to edit the UV Map of this armor: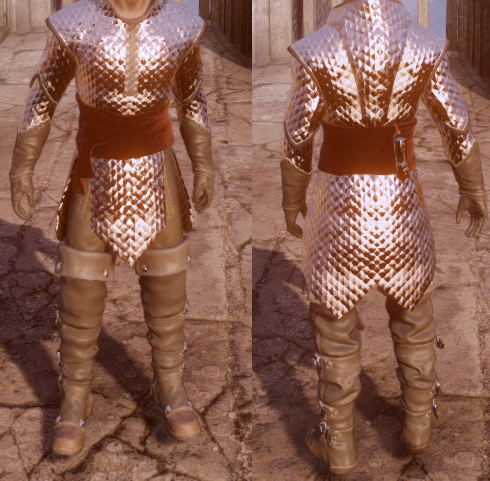 Currently the upper torso is mirrored, so the asymmetrical retexture I'd like to make is impossible. I've created a modified set of DDS files so I can make it unmirrored without sacrificing the rest of the outfit, but I've run into trouble editing the UV maps to account for this.
I figured just moving some vertices on the map over a bit wouldn't be too difficult, but nothing's ever that simple it seems. Is there a simple way to do this? I've got limited knowledge of both but I can use 3DS Max, Blender with either PSKs or OBJs so whatever has to happen to make this a thing I'm prepared to do. There's also several 3rd party UV map editors I've seen so if one of those plays nice with Mod Maker I'm all ears. Any ideas? :0